View our latest completed Projects.
The Palmers – Grander designs!
The Palmers first visited us in 2009 when they were looking at building a new property and furnishing it from top to bottom.  The film below gives you an insight into their journey from Peter Langley's first consultation right through to completion. It also give customer reviews from their view point.
This project inluded three fitted bedrooms and four bathrooms in a variety of styles. These include high glosses, real wood veneers in Walnut and the use of Versital in the bathroom installations.  Lots of ideas and inspiration for the home!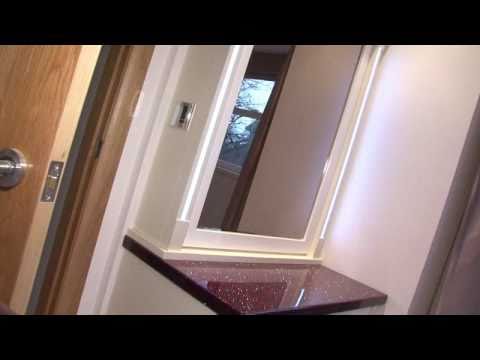 "A great customer experience (rare to find !!).  All staff (inc. owner) very helpful & accommodating. Work was carried out promptly and tidily. Minimum fuss, which was crucial as I work from home."

 - Richard Kirkby, Bolton

 

 
"We thank everyone at Langley's for supplying and fitting our bathroom. We cannot complement enough Langley's staff for their individual professionalism and complement each member of the team for completing a quality job.  More importantly, no corners we cut.  The "We Can Do" approach top the project was extremely refreshing.  As a result we have a quality bathroom which will last us years. We would not hesitate in highly recommending Langley's"

- Adrian and Janet Rigby, Heaton
"We can't speak highly enough of Langleys. It all worked out very well and the fitters were very good. We're very pleased and would certainly recommend Langley's . It has made such a difference – it has made life a lot easier".

- Mrs Smith, Horwich